I started a new topic so scrolling down is faster. Found some new fields, a lot of junk, some hot days and some interesting stuff.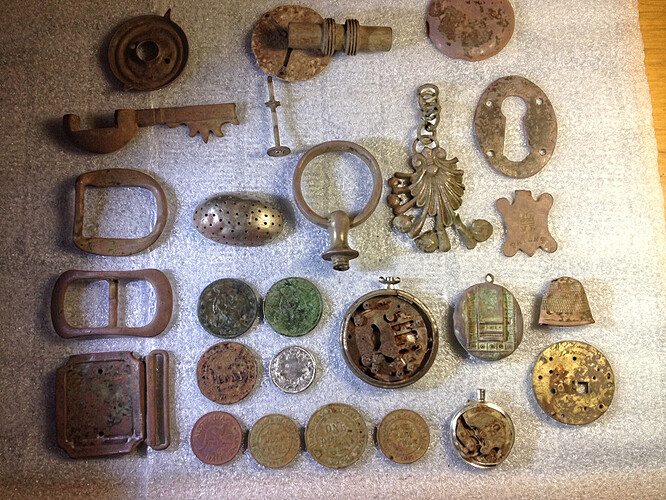 My first reins guide and some buckles, bolts and pocket watches.
Coins
1868 shilling (925 silver)
1874 and 1883 pennys
1916 and 1920 Aus pennys
1917,1919 and 1943 Aus half pennys
Mystery items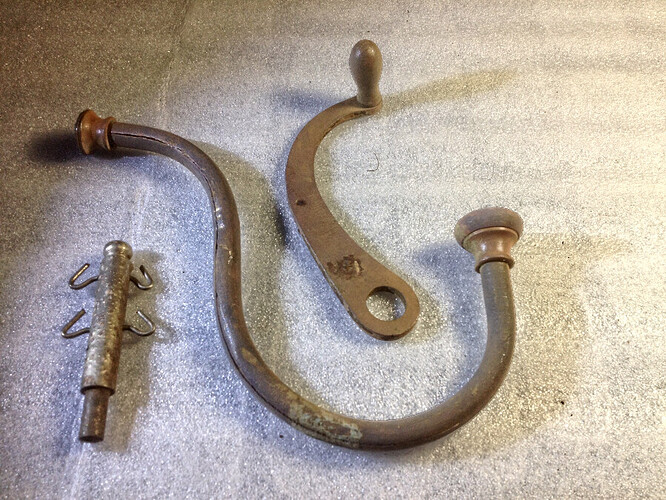 Not sure what they are. A brass winder, an S-Shaped item with mini door knobs and something with 4 hooks on it. Any ideas welcome?