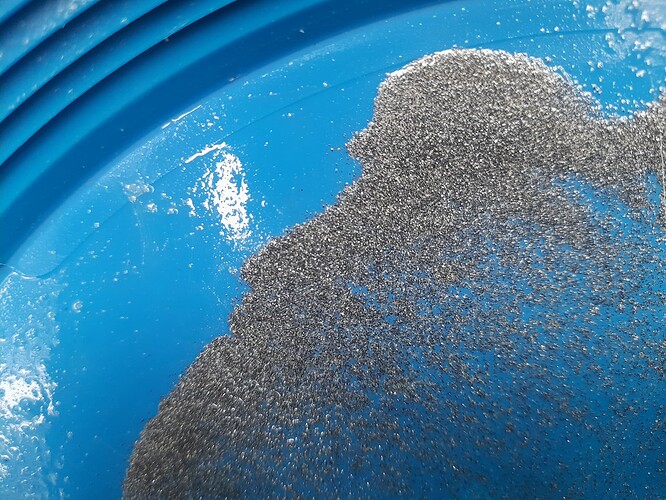 Basically inseparable from the black sands by panning and weakly magnetic. Metal or mineral? Any ideas would be appreciated.
Only a guessing tin maybe

Looks a bit like chromite, common in gold and osmiridium creeks in the West.
Think you're right Dave,
The silver colour and weak magnetism would suggest chromite
+1 for chromite.
Were you in a serpentine area? (Adamsfield, Heazlewood River area, Huskisson, Wilson, Melba Flats…)
Thank you for your responses! Chromite seems quite likely. I do not believe I was in a serpentine area: I was panning a creek west of Hobart on an old newspaper report. It does give a weak signal on the detector but maybe that is just the magnetite that is mix up with it (I believe magnetite can give a signal?).
If the creek was draining dolerite, then you probably have a mix of magnetite, haematite and ilmenite, I reckon.
That sounds about right, I was wondering if it was ilmenite/rutile. Thanks for the help