That looks like a fun day out, well done!
Hi Dave, the pickers are very nice. The weight reminded me I haven't been posting for a long time.
.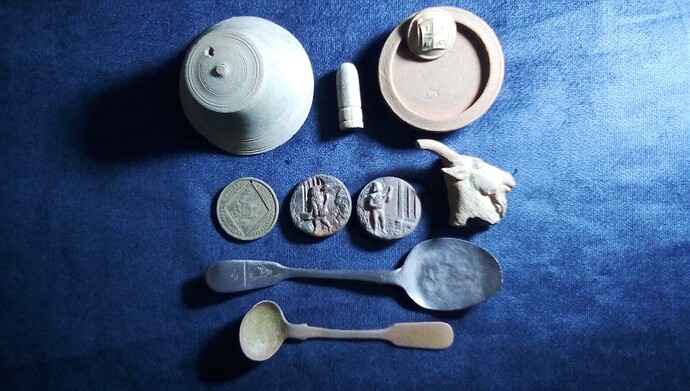 A bell, 2-ring bullet, 8 oz weight from a shop not the goldfields. On it is a 'Tasmanian Steam Navigation Co' uniform button.
A diamond jubilee medallion, 2 strange hollow things with musicians on them, a goats head,
50% silver spoon and what could be a snuff spoon.
Catchy title Dave ! Nice work on the relics , and those little bright nuggies .
Well done Karl , the TSN button is a stonker .
Blatant click bait!!! Just happy to get a few hours out detecting, the free range pigs helped me dig up a few of those!