Hi everyone,
The Bureau of Meteorology have just issued a flood watch for the NE and the paddock we would be camping in will probably turn into a quagmire after two days of rain, so we are postponing till the next Saturday 9 October. Original invite below.
======
The next PMAT field trip will take place at the Gladstone Fossicking Area on Saturday 9 October 2021. We haven't gone to Gladstone since October 2017, so it will be nice to re-visit the area and see if we can find some nice smoky quartz.
Since we will be in a designated Fossicking Area, no Prospecting License is needed. The Fossicking Area is along the south side of Waterhouse Road, west of Gladstone. The main collecting areas are Mt Cameron Creek, Ah Kaw Creek and Sextus Creek. For more information visit the MRT website. There is also a post on the Fossicking Area and Mt Cameron smokies here.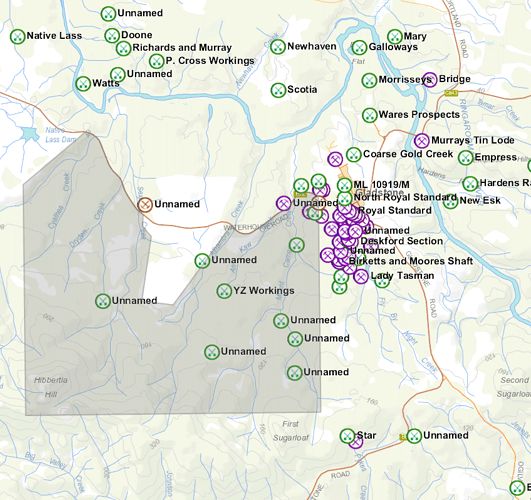 There is no cost to attend, as long as you're a PMAT member. If you wish to join, you are welcome to pay your membership in person on the day.
The main material found in the area is smoky quartz, with occasional spectacular pieces over 30 cm long. There is also topaz, cassiterite and gold. Most of the workings are dry, so digging and raking rather than panning and sieving. There is a possibility to detect some gold along Fly-by-Night Creek, where there are historic alluvial gold workings.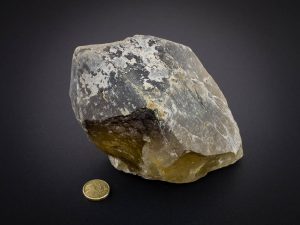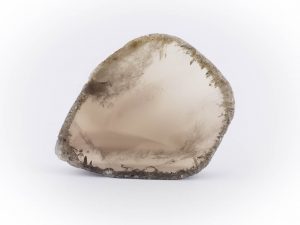 This is what the main material in the area (smoky quartz) can look like. It is not too hard to find good facet-grade smoky quartz.
Where and when?
We will meet at the camping and toilets area behind the Gladstone Hall (behind the pub) for a short General Meeting at 9:00 am on Saturday the 9th of October 2021. After the meeting and official PMAT business is over, we will head out to the Fossicking Area which is a few hundred meters away.
Hazards and terrain
The area has some abandoned mining works, and contains a few open shafts and open cut workings, particularly east of Fly-by-Night Creek.
The terrain is scrubby and visibility can be difficult. If you don't have a GPS then it's best to stay near the creeks. Granite faces can be slippery in the rain.
Where to stay and what to bring
Camping for a few vans / tents is available behind the Gladstone Hall, which has some basic facilities. There is a lot of camping at the fossicking area west of the town. The main paddock has an entrance approximately 1.4 km from the Chaffey Street intersection along Waterhouse Rd. If you drive past a farmhouse you've gone too far. I will try to get there early Friday afternoon and put up a PMAT sign at the entrance.
The pub has a few rooms for hire and there is a service station that also serves as a small general store.
The main useful tools if looking for smokies are buckets and either a pick or a rake or both. Much of the material is in piles of 'forkings', the oversize that was removed from tin sluices.
Any questions, please ask here.