Hi,
This is my first post, and I'm new to prospecting in Tassie, so l've got a lot to learn; please bear with me.
We went to a creek near Branxholm, and found what's in the picture below. All in one crack, among lots of black spinel. I'm fairly certain that the spot hasn't been picked over for some time, as there were many medium sized rocks wedged into that crack, which I had to pull out first.
The colours don't really show in the photo, but some rocks have a dark vibrant red, others are more pink and some go into yellow. So maybe some Zircons, and maybe Ruby?
What surprised us most is that we didn't find any blue Sapphires among all this. Were we simply unlucky, or is it more likely that the creek doesn't carry any? What do you think?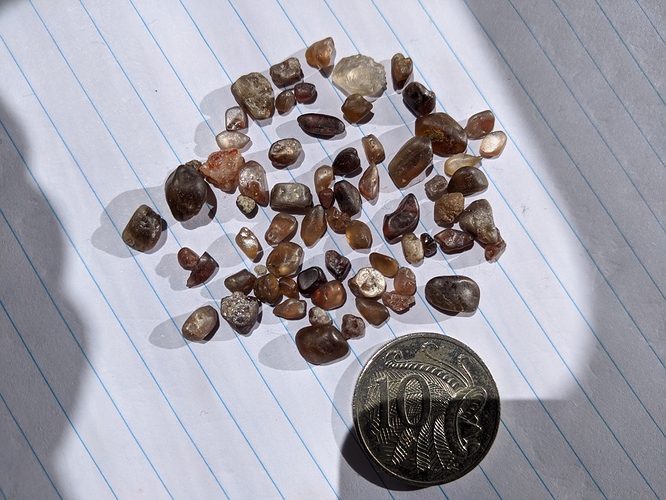 Cheers,
Jake