G'day All.
Last weekend (22/23 Aug) a Working Bee was held at Back Creek to install a flushing toilet.
The shed & excavator was supplied by Homan, the septic tank (including installation) by Bishac, paint by Miguel, toilet accessories by Jared, solar lights by Phil and last but not least, Darren was the brilliant carpenter.
The trees above the campfire were fallen, cut up & removed as well as a clean up of rubbish enabling 4 truck loads to go to the tip.
A great time was had by all other than those that suffered a little on Saturday morning.
The many willing hands required were provided by Garner, Howard, Jason & Colin.
Emma & I give our heartfelt thanks to all involved.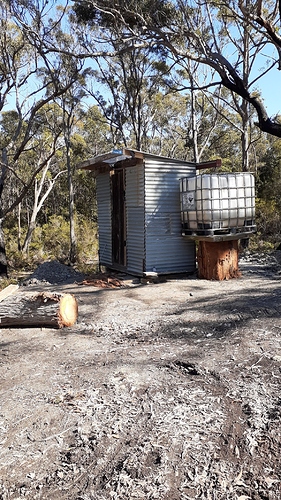 Regards
Ron Gregory