Any upcoming trips planned keen to get out
Hi Matty and fellow PMAT members, the committee has met recently and discussed likely trips

1st up is:
West Coast Heritage and Mineral Fair at Zeehan (THIS weekend!) although not an official club trip, this is well worth a look, Ron and Andrew H have a stall with nuggets and speccies for sale.
2-4th DEC: Sabbath Ck, this is on Andrew's EL, camping at forestry site, hope to have the excavator doing test holes into the Tertiary gravels, more details closer to the day!
break for Xmas
10-12th FEB: Back Creek with AGM! start thinking about prizes for the big raffle (donations welcome), token hunt, gold detecting, highbanking etc
That's a start, and we will firm up autumn gem and gold trips at the AGM

Cheers
Andrew G
Thanks for the reply Andrew sounds exciting
Back creek is close to home so i would love to come along. How do I join PMAT please?
Come to back creek and pay a membership.
Good on you guys for getting things moving.
I can see one of these getting some use at Back Creek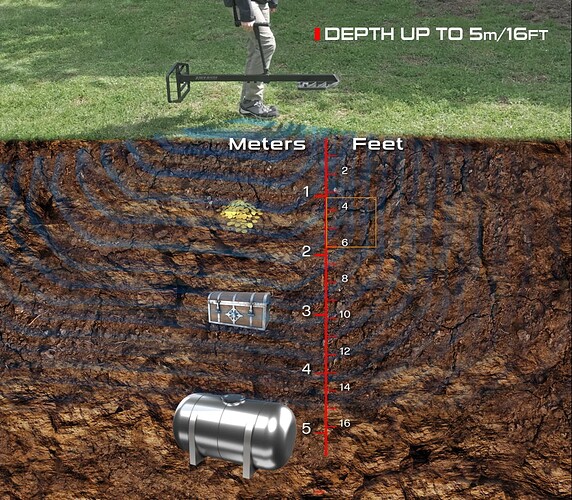 Made in France by the XP company. This is real competition for Minelab. When detecting you can't carry a shovel because of noise but if it's detecting to 5 meters you will need an excavator anyway.

Worth between 4 and 5 grand when they get to Australia.
Nobody wants to dig deep trash so they would have to be a gold detector.
thanks for inviting members to your EL Andrew. I will show up .
Thanks
Ray
Hi all ,sabath still on for the 2nd to 4th dec,ill be there from Thursday onwards,we camping at same spot as before …were the bees are kept,no bees there till xmas,ive made some more space there so plenty of room for camping, we have a long drop toilet there, club will have our marque there , ill be doing a augering program there with a 7 ton excavator, so people can grab the gravels an see what turns up, u keep any gold found ,but i want the results , so weight an pics an location etc etc ,4 wheeler will be there so we can cart gear in an out,looks like bit of rain be about so come prepared ,it is snake season ,any questions just give us a buzz on 0400623451 regards andrew
Water pumps allowed? Is the creek running enough for sluice
Creek is way down ,will have an area between the 2 dams to process samples,an pump water from dams,but saying that there is rain about,would pay to bring long handle shovel an buckets
Yep high banker ok ,will have signs an witches hat at entrance to camping area,then the same for the fossicking area ,pls be aware there will be a excavator working on the track in
Got a vague idea of where to go but if someone has a google map link that would be good.
Just send it to my number 0478812522
What would rough journey time be to Sabbath from Burnie?
About 1 an a half hours drive
Cheers Drystone - those help heaps!
1.5 hours sounds pretty reasonable!
Is there going to be a certain time to meet or?